Today, mass media and distance learning have never been more needed and influential to engage Americans of all ages about the vital role that the North American Model of Wildlife Conservation has played in the rebounding of our wildlife populations. And in particular, revealing how America's Hunting Heritage has funded wildlife conservation programs for all citizens to enjoy.
Although State and Federal agencies lack syndicated television networks and national digital channels to tell this story to the nation, Safari Club International Foundation, the Hunter Legacy Fund and the Into the Outdoors Education Network partnered several years ago to launch America's Hunting Series to millions using the power of television and online education networks. The end result was national recognition by winning an Emmy award from the National Academy of Television Arts & Sciences for the top youth education series in the Midwest.
Since the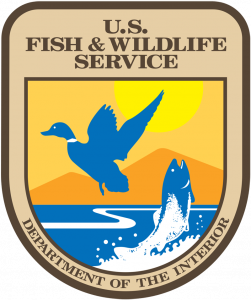 n, the series has expanded with funding from the U.S. Fish & Wildlife Service though a multi-state conservation grant to create four additional television episodes and 16 classroom education videos with custom classroom lesson activities. This open-source entertainment and educational content showcases America's Hunting Heritage, wildlife conservation programs and careers, shooting sports in archery and clay targets, and the entire R3 and hunting cycle that drives the engine of wildlife conservation. In total, this program has created a total 5 half-hour television shows, 19 classroom educational videos with lesson activities, and 23 educational website sections for learning about shooting sports, hunting, and wildlife conservation. And to support every state agency's hunting and shooting sports missions, this program freely offers all television programs and classroom videos with lesson activities to every state and federal agency, all regional and national teacher networks, all R3 related NGOs, and the entire R3 industry and community for unrestricted redistribution. 
This program not only expanded it series content, it also expanded it national reach from millions to tens of millions of households. In addition to its syndicated television network with ABC, NBC, CBS and FOX, now PBS stations around the country are also picking up the show that's being offered to all 350 PBS affiliates nationally through the National Educational Television Association. Having pro-hunting and shooting sports programming shown on PBS educational television used to be unthinkable. But now it's an unprecedented reality with the success of this ground-breaking factual, science-based content of this program. And because more people, especially young people get their entertainment via digital networks nowadays, the series also expanded nationally with 5 digital channels that include, 1) Roku TV, 2) Google Chrome-cast, 3) Apple TV, 4) Amazon Fire TV, 5) SMART TV. All total, this program now has the potential reach of over 130 million.
To fill today's need in distance learning and classroom curriculum, this program's 23 educational website topics with videos and lessons in conservation, hunting and shooting sports are correlated to Common Core and Next Generation Science Standards, so they fulfill multiple educational requirements, endorsed by 25 educational partners, including Project WILD and other nationally recognized educational programs.
The future success and impact of this series hinges on the participation of content partners (like the ones noted below) to help in the continued funding and content development in telling their hunting heritage, related shooting sports and R3 stories.
To explore the Emmy-winning television and educational curriculum content of this series, jump to the Full Episodes, or the Educational tabs.