Today, more than ever, people are realizing that our dependency on fossil fuels continues to deteriorate the health of Planet Earth.
And the science is simple to decode.
For the past half million years, atmospheric carbon dioxide has stayed below 280 parts per million (ppm). But in just the past 200 years, we've burned millions of years worth of the sequestered carbon extracted from the Earth in the form of coal and hydrocarbons. And today our atmosphere has now climbed to 418 ppm of CO2… and this major source of  climate change continues to increase.
Yes, our quest for energy has in fact altered the future of all living things on the Blue Planet.
6,677
Million Metric Tons of CO2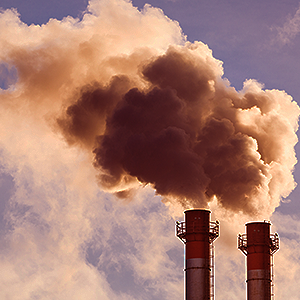 The Million Metric Tons of CO2 generated each year in America during combustion of fossil fuels to produce energy and for transportation. And 60% of it stays in Earth's atmosphere as the major component of greenhouse gas and climate change.
Number of independent scientific experts from around the world that concluded there's better than 95 percent probability that human-produced greenhouse gases such as carbon dioxide, methane and nitrous oxide have caused much of the increase in Earth's temperatures over the past 50 years.
1,300
Independent scientific experts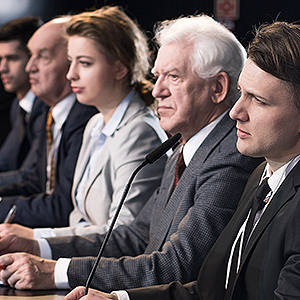 The reality of clean and practical renewable energy is far from reaching its full potential and making a significant difference in our collective future. Today, renewable energy only produces about 10% of Wisconsin's power and about 20% across the country.
So it begs the critical questions; What vital steps will it take to move Wisconsin to 100% clean energy? And, where do we start to empower Wisconsin communities, leading businesses, and our citizens to move all of us toward this clean energy goal?
The two vital steps in changing our renewable energy future begin with; 1) Educating the public and our next generation to think critically about renewable energy, 2) Giving them realistic solutions and pathways to connect with today's renewable energy opportunities so they can become active stakeholders in helping achieve a clean energy future.
That's why RENEW Wisconsin and Into the Outdoors Education Network have partnered to launch the Renewable Energy Education Initiative. This program achieves those two vital steps by impacting millions of students in distance learning and classrooms, plus adults in households across Wisconsin, the Midwest, and the country with Emmy-winning television and renewable energy education that empowers them to shape the future of our planet.
But hold on. There's one final part missing from this renewable energy education program… that's you joining us and your peers as one of the crucial "content partners" and being able to have your face, voice and SME's telling your renewable energy story to millions.
After you've seen below all the ways this television and classroom program connects with millions, go to the Partner With Us at the bottom of this page, then contact us to see what partnership level works best for you and your energy story.
BROADCAST TELEVISION
The Into the Outdoors Broadcast Television Network now impacts 124 channels nationally via ABC, NBC, CBS, FOX, and PBS affiliates reaching 730,000 viewers each week. This educational television series is the only program to earn 17 Emmys from the National Academy of Television Arts & Sciences for the top youth educational series in the Midwest. Your energy-education content is aired a minimum of six times over two years and impacts over 4,380,000 viewers, half under 18 years old.
NATIONAL DIGITAL & ONLINE CHANNELS
Your story lives for three years 24/7 on the ITO National Digital Network that includes; 1) Google ChromeCast, 2) Amazon Fire TV, 3) Roku TV, 4) Apple TV, 5) Samsung SmartTV, 6) Fubo TV, 7) Sling TV, 8) NBC, 9) YouTube TV, 10) CBS All Access…reaching a combined potential audience of 130 million viewers.
PBS OFFERING TO 350 STATIONS
This series is now part of a National PBS offering through the National Educational Telecommunications Association (NETA) distribution system that reaches and presents educational programs to over 277 public broadcasting stations across 46 states. Each month, over 109 million people watch their local public TV stations. In the past year alone, 91 PBS Channels have begun airing this Emmy-winning show.
ONLINE EDUCATIONAL NETWORK - CLASSROOM VIDEOS AND LESSONS
Each half-hour TV program is converted into four (4) Renewable Energy Education classroom education videos distributed on the Into the Outdoors Education Network to teachers and students nationally along with free classroom lesson activities that encourage hands-on peer-driven learning about renewable energy… all correlated to Common Core and Next Generation Science Standards.
AGENCY & RENEWABLE COMMUNITY DISTRIBUTION
All of the educational videos are distributed free open-source nationally to every state/federal agency, renewable energy orgs, communities, industries, and the entire renewable energy and educational communities via a dedicated media server 24/7 to use freely to enhance their sustainable energy educational programs
EMPOWER CRITICAL THINKING USING SCIENTIFIC RESEARCH
And finally, all of the entertainment and educational media content in this program employ key psychological and production elements that empower kids and adults to think critically for themselves using their sensibility and value systems. Research shows that these sophisticated media and educational techniques can be 400% more effective at shaping someone's perception as opposed to trying to tell someone what to think about energy sustainability.
Hear what teachers and school administrators are saying about how our Emmy-winning programs empower students in classrooms across the county to think critically about renewable energy.
By now you can see how this program uses three proven pillars that engage today's generation – television, online videos and peer-learning classroom activities combined with key educational strategies to create pathways for kids and their families to discover renewable energy. And when you look at the partners below, you may notice that one of the most important things missing from this program right now… is you.
So please take a moment to give us a call to learn more about a partnership role that can make your story part of the actual program content.
Call Dan 608-512-9596 or email danb@discovermediaworks.com