Ethical angling doesn't just mean buying a license and following the rules and regulations, there's so much more to it. From respecting our natural environment, fellow anglers, and other members of the lake community, ethical angling looks to ensure quality fishing for generations to come. The ultimate angling experience goes beyond just the joy and excitement of trying to catch a fish, the beauty of the waters we visit and what we do to maintain that beauty plays a large part in the entire adventure. Not to mention, it is an extremely important responsibility! Ethical anglers use their knowledge and awareness of the environment and the ecosystems they visit to become active in supporting the preservation of our natural resources.
Whether they're regulars on the water, or just visiting for the day, ethical anglers respect the rights of others by taking responsibility for themselves. Ethical behavior includes picking up trash, and never dumping any pollutants, such as gasoline or oil, into the water. The ethical angler values and respects the aquatic environment and all living things in it. Carefully handling and releasing alive all fish they catch but do not intend to keep.
And for even more information and resources related to fishing and boating, head to TakeMeFishing.org and DiscoverBoating.com. To learn more about America's Getting Families Fishing Initiative, head to the Future Angler Foundation.
To get serious about being a safe-n-smart angling boater, take the complete online boating safety course using the link below.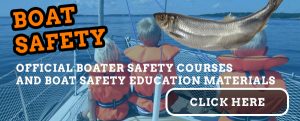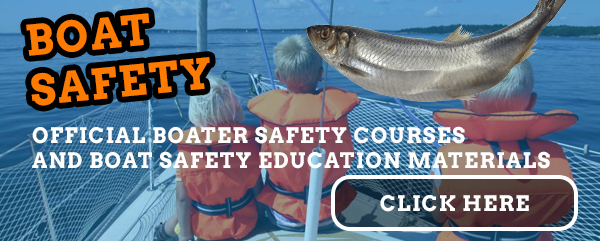 Official Boater Safety Courses
and Boat Safety Education Materials